At Work?
This is my second rep venture, and it doesn't get old! I can live like this!
We've been working with clients for a week now on repurposing their businesses. We've had the honor and privilege to be part of their lives, and it's a wonderful experience! Carl, Mark, Natalie and I have been discussing Carl and Mark's business. We've been listening to their beautiful vision of caring for families through their businesses. When they design a house, they look at how family relationships would work in that design. And when they have customers in their water park, they think of how to serve that family and help maintain their relationships. Their vision is to provide an atmosphere of love towards the families, so the environment can be inviting for healthy relationships. It's an amazing experience to work with people who care about what God cares about. They care about their community and care about partnering with others in the community. When they work with investors, they work towards a common goal of family care and community health.
Over the weekend, we had the opportunity to visit great sites that reminded us of God's creation and beauty all around. We visited Cape Point, the [almost] most southern of tip of Africa! It was a beautiful site of water, mountains, green, whales, and much more! What was even better was the fellowship as a team. We had a great day together refreshing from a hard week of work. We enjoyed the company of each other built stronger relationships with each other as a team. We also had a great seafood lunch right by the ocean, actually, where the two oceans meet! The Atlantic and the Indian oceans!

On Sunday, we went to Kayamandi and Stellenbach. Kayamandi is a township in Cape Town that Rep is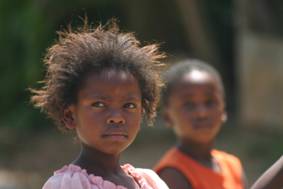 helping through the Community Track. We visited the neighborhood there and met with kids and adults and talked with them for a while. It was impacting for me to see how they lived and grew even stronger in me the need to partner with others on community building and caring for people in need. It's always hopeful and wonderful to see children smiling and excited about seeing new people and seeing how innocent they are with little problems to think of. It's also impactful to watch children just pause and think, and wonder of what they're thinking about at that moment and what is going on in their little minds.
May God bless South Africa and its people. May He provide them with everlasting peace that builds healthy communities that honor Him. May He provide them love for each other, so that they might shine throughout the rest of Africa and the world.